December 13, 2015
Comments Off

on Mortadella Rotini Salad
This recipe is so easy to make, and always such a hit !  It is great for backyard barbecues, parties, even for light lunch or as a side dish. For best results, chill overnight.  mayonnaise makes this salad creamy, and delicious. I used rotini in this salad but macaroni, fusili, or other small pasta shapes could be used a swell.  My husband loves this salad 😉 Good luck and enjoy…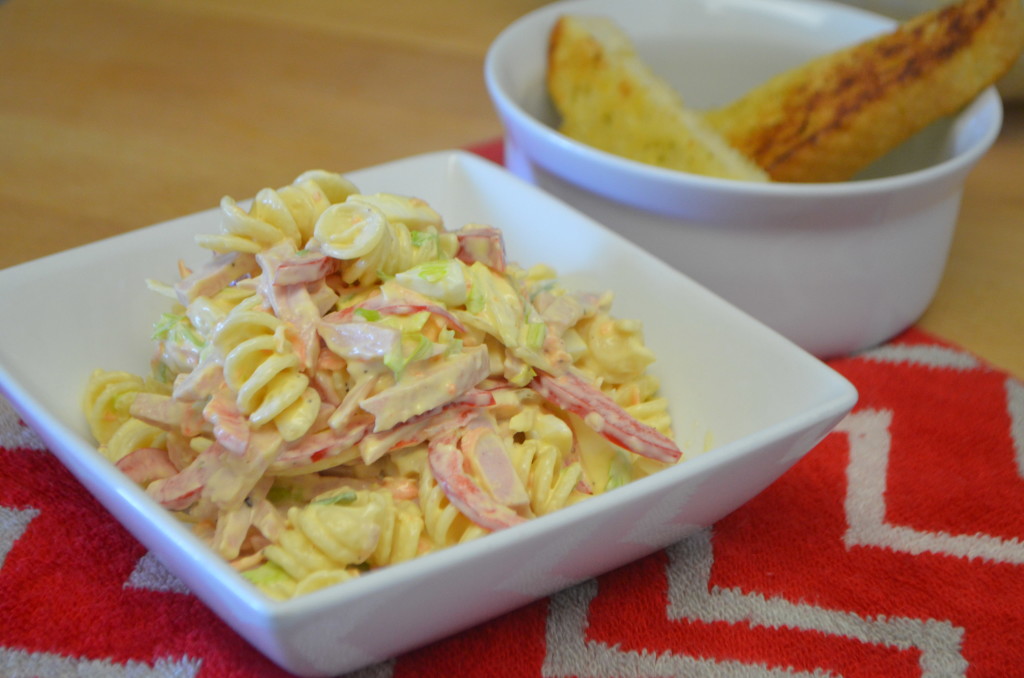 Ingredients:
half box of Rotini pasta ( you can use tri color rotini too)
10 cups of water, boiled + 3 cups
3-4 cooked eggs
1 cup russian mortadella, thinly sliced
2 tbsp celery, thinly sliced
half medium carrot, grated
half yellow onion, thinly sliced
half red pepper, thinly sliced
1/2 tsp + pinch of salt
red and black ground pepper to taste
1/2 tsp sugar
1  1/4 cups mayonnaise 
Directions:
Boil 10 cups of water add 1/2 tsp salt. Add the pasta. Boil in medium heat about 10-12 minutes. Drain pasta and rinse in cold water. 
Boil the eggs in 3 cups of salted water about 8-10 minutes and rinse with cold water. Peel the cooled eggs and thinly slice.
In the small bowl  put mayonnaise add salt, peppers, and sugar. Stir well and set aside.
Place noodles, sliced veggies, eggs, and mortadella into a large bowl. Add mayonnaise dressing. Stir gently until completely combined. 
Tip:  Add more mayonnaise as needed and add salt, pepper to taste. Parmesan cheese sprinkled on top is nice addition as well. Instead of mortadella you can use any other bologna or sausages too.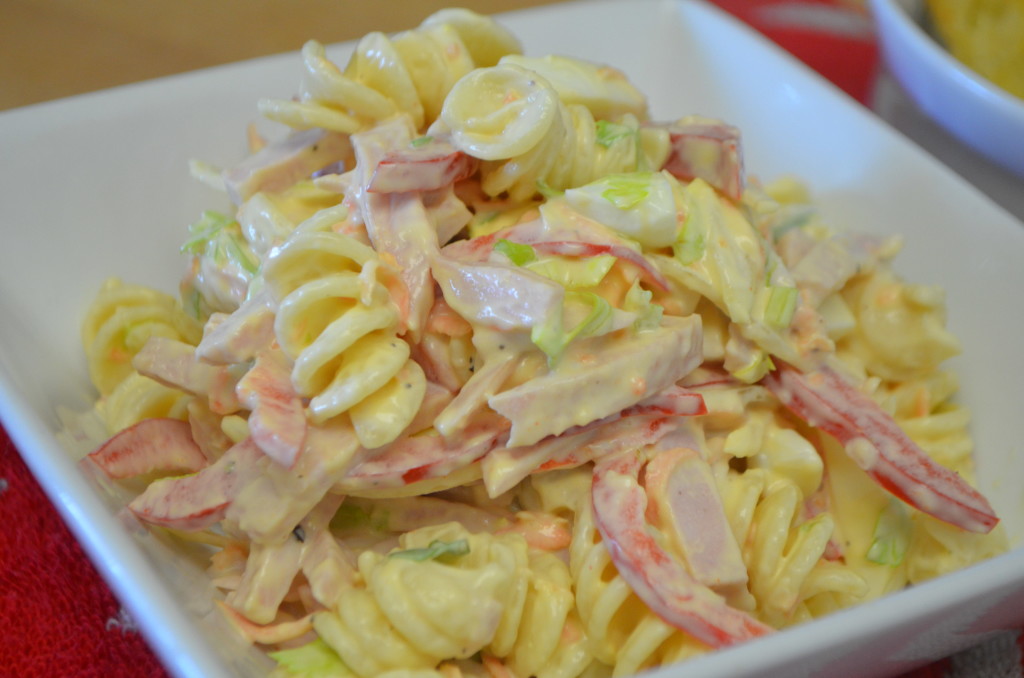 Enjoy 😉